Our SOP templates have a field for Effective Date. It's in the left column with the other "header" fields such as Policy and Purpose, at the bottom.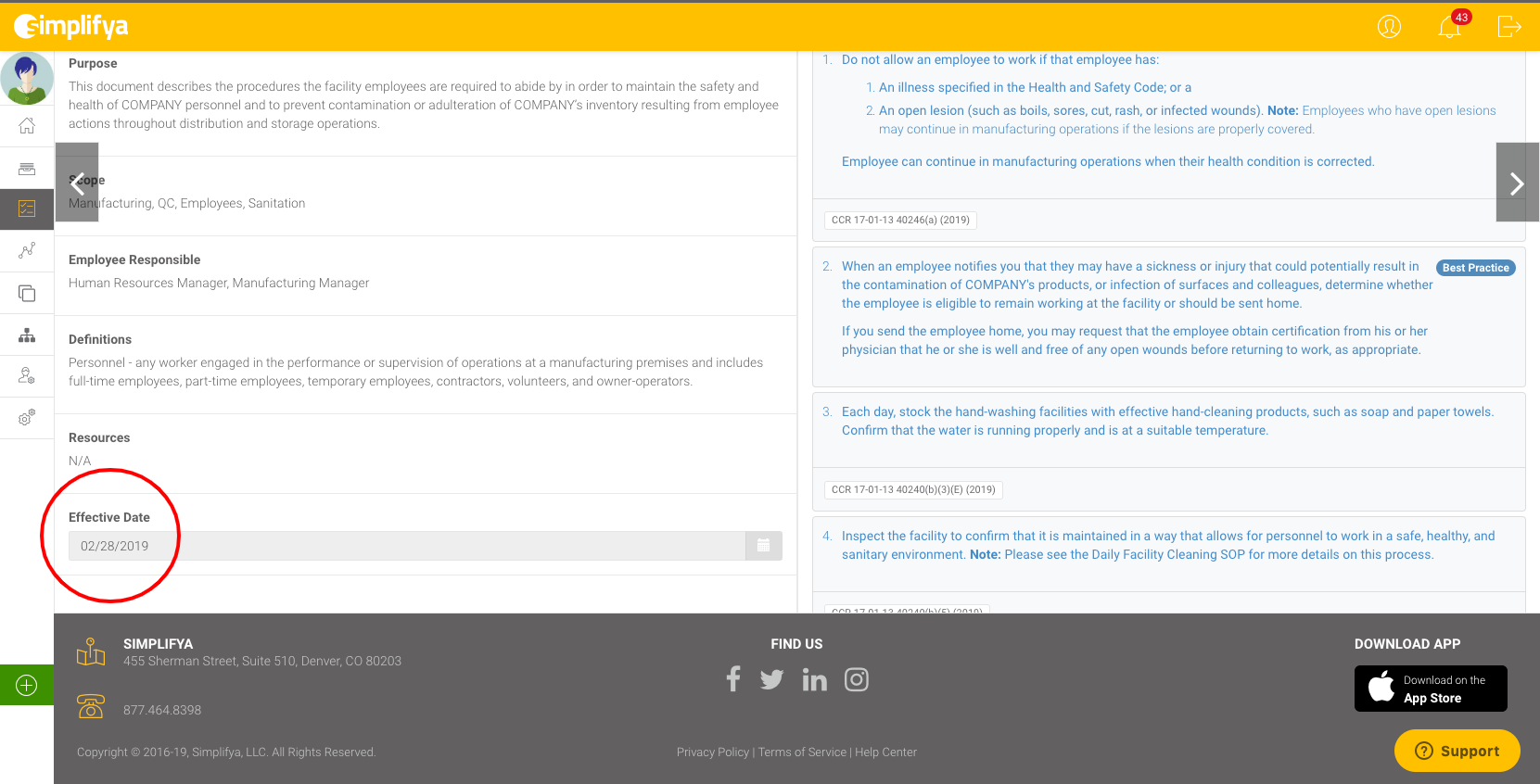 The Definition of Effective Date
The Effective Date field is meant to be the effective date of the regulations. Every set of published regulations from every state is issued with an effective date. Sometimes it is the date the regulations were published. Sometimes it is a date in the future, often January 1 of the following year. It's really at the discretion of the agency issuing the regulations.
This is the definition we use when we build the template. It's a way for users to quickly verify which regulation set we referenced when creating the template. If a state publishes updated regulations several times a year, you will see the Effective Date of these templates change several times a year. Conversely, if a state only publishes updates every other year, you will only see the Effective Date change every other year.
When You Create a New Version from Our Template
When you create a new version of the SOP from our template, the effective date that was in our template carries forward. However, it is an editable field. You may keep the Effective Date as we defined it or use it in a way that makes more sense for your business.
For example, some of our clients use this field to indicate the date when employees are to begin using the SOP.
In other cases, clients use this field to indicate the date when the client-specific SOP was last revised. After all, the reason to create a new template is so that you can customize the SOP for your business. It makes perfect sense to track your updates to this custom version of the template using the Effective Date field.
The field is flexible to meet a variety of needs. Just remember that in a Simplifya template, it is the effective date of the regulations used to build the template.